Alternative, Complementary Medicine at Wheeler's Family Health & Wellness Center, Hartford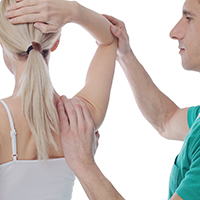 Patients with chronic pain will soon have access to new alternative and complementary medicine approaches at Wheeler's Family Health & Wellness Center in Hartford, including mindfulness and meditation, yoga, chiropractic services, and exercise, as well as acupuncture for treating addiction.
Wheeler expanded the scope of its federally qualified health center in July to address the rising need for alternative strategies to opioid-based prescription medications.
"Finding new ways to treat pain requires an innovative approach that is part of a whole-person model of care and wellness," said Susan Walkama, LCSW, Wheeler president and chief executive officer."In light of the ongoing opioid crisis in this state, and what we've heard from our own patients, people want alternatives today, and we can now provide those alternatives in one location, as part of a fully integrated plan of treatment."
The addition of complementary and alternative medicine services will include on-site providers such as chiropractors, exercise instructors, yoga instructors, and specially trained behavioral health clinicians, using methods like cognitive behavioral therapy for mindfulness and meditation. The Family Health & Wellness Center opened in January 2018 after a $5-million renovation, and dedicated space for complementary and alternative medicine was purposely included in the renovation plans.
Once established, the alternative and complementary medicine program will have the capacity to treat more than 300 patients annually.