Wheeler Participates in National Health Service Corps Loan Repayment Program and Substance Use Disorder Loan Repayment Program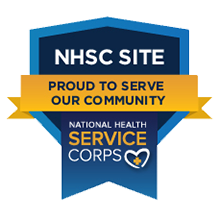 Updated January 28, 2019 - Wheeler Clinic is participating in the National Health Service Corps Loan Repayment (NHSC) Program, which offers tax-free loan repayment assistance to employees of qualified healthcare providers.
Loan assistance recipients – licensed outpatient clinicians working at designated Wheeler locations – can each earn up to $75,000 toward student loans in exchange for a two- or three-year commitment at an NHSC-approved site. Payment is made at the beginning of service so that participants can quickly pay down their loans. Award amounts for participants are based on community need, and determined by the designated Health Professional Shortage Area (HPSA) score. For additional information about the program, visit https://nhsc.hrsa.gov/loan-repayment/index.html.