Integrated Healthcare Psychology Internship
Welcome
Wheeler Clinic, celebrating more than 50 years of innovative community healthcare, is pleased to announce our newly granted full Member status in APPIC. We are currently accepting applications for our Integrated Healthcare Psychology Internship program for the fall of 2022, through the APPIC Match process. Thank you for your interest in our program.
You may learn more about this unique opportunity by downloading our Integrated Healthcare Psychology Internship PDF manual below.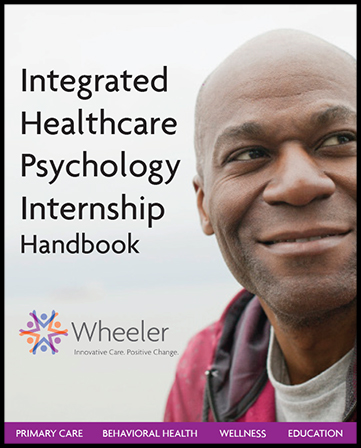 PDF (2.2 MB)
Our Mission and Vision
Wheeler provides equitable access to innovative care that improves health, recovery and growth at all stages of life. Wheeler's vision is that all people will have the opportunity to grow, change and live healthier, productive lives.

Our History and Scope
Wheeler has grown and expanded significantly since its founding 50 years ago to respond to the changing and diverse needs of the communities it serves. Wheeler provides direct services for over 30,000 children, adults and families each year through over 100 programs including its outpatient and intensive outpatient behavioral health services; primary care; community and juvenile justice programs; intensive home-based services; substance abuse care facilitation; mobile crisis and crisis stabilization programs; care coordination and case management services; special education; child welfare and foster care; congregate care programs for youth; early childhood services; and prevention, wellness and recovery services. Wheeler serves individuals of all ages, from all socio-economic and cultural backgrounds, and from all regions within the state. Throughout its service continuum, Wheeler is recognized as a leader in the implementation of evidence-based interventions and of offering a comprehensive array of treatment options to address diverse needs.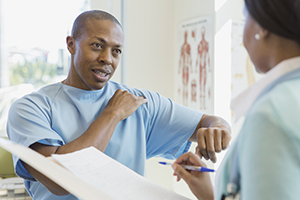 Known throughout its history for its expertise in behavioral health, a few years ago Wheeler expanded its strategic focus to whole-person health, recognizing the need to enhance health equity for the low-income, severe and persistently mentally ill, and other vulnerable populations. It was recognized that the agency's extensive expertise in behavioral health, recovery services and care coordination would be an asset to developing a health center that would be sensitive to the complexity of factors that interact to promote health and wellbeing. Wheeler achieved federally qualified health center (FQHC) designation for its Bristol Health & Wellness Center in 2015 and expanded its scope to add service sites in Hartford and New Britain in 2016, Waterbury in 2019, and school-based behavioral health centers in Bristol in 2017.Wheeler's integrated and whole-person approach to care ensures that clients who enter Wheeler's service system at any point (mental health, substance abuse, community justice, primary care, dental) are connected to services that address their whole health needs including primary care, behavioral health, oral health, pharmacy, recovery support, basic needs, entitlement eligibility, and alternative and complementary medicine. Wheeler health centers provide an integrated, comprehensive continuum of patient-centered primary care, behavioral health, and community resources, supported by multidisciplinary health teams, to reduce disparities in care, enhance health equity and achieve the triple aim of health reform: improve health, reduce costs, and increase quality. Services are available in English and Spanish and clients with Medicaid, Medicare or commercial health insurance as well as those who are uninsured are all welcome.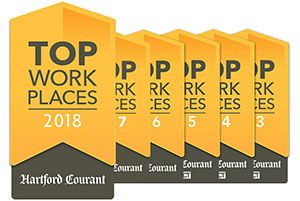 Wheeler is licensed or approved by the Connecticut Departments of Children and Families, Education, Public Health, and Mental Health and Addiction Services. Wheeler has attained the Joint Commission's Gold Seal of Approval® for four distinct Accreditations and/or Certifications, including Behavioral Health Accreditation, Behavioral Health Home Certification, and Primary Care Medical Home Certification. Wheeler is also certified as a Person-Centered Medical Home by the Department of Social Services. Wheeler has been selected as a Hartford Courant Top Workforce for six consecutive years (2013–2018). This award is based on feedback from employee surveys.
Our Approach to Service Delivery
in our Health and Wellness Centers
Wheeler's Community Health & Wellness Centers promote a "no-wrong door" approach to health care that facilitates connection to services and supports. This includes connection to primary care for behavioral health clients who are not receiving routine preventative care, or who might not be following medical recommendations for existing health conditions. It also includes incorporation of behavioral health specialists within the primary care context to screen for behavioral health concerns, provide support and brief intervention and/or to refer for ongoing specialty treatment and provide support in a seamless connection to those services.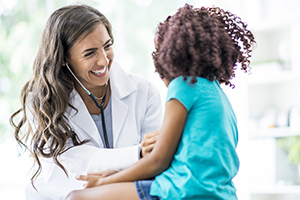 Wheeler's integrated care team is comprised of primary care providers, behavioral health clinicians, care managers, care facilitators, medical assistants, behavioral health managers, and psychiatric providers working in one location without division in leadership, physical space or workflow. This team works collaboratively to provide highly coordinated care that produces optimal treatment outcomes. The integrated care team practices communication strategies including in-person "huddles" to discuss patient needs and care plans, weekly multidisciplinary team meetings, side-by-side communication with the client present, and consultation. The electronic health record also provides alerts to the integrated care team on a daily basis regarding high-risk patients scheduled, notification of clients who have not yet engaged in primary care, and clinical alerts regarding recent contact with Wheeler's mobile crisis team. Multidisciplinary case reviews are conducted for patients with complex needs or with high risk concerns. Multidisciplinary teaming maintains a focus on managing risk while providing the supports and interventions that promote successful treatment outcomes.
The building blocks of Wheeler's approach to community health:
A full array of integrated care services provided at the health center including primary care, pediatric, behavioral health (mental health and substance abuse), Medication Assisted Treatment (MAT), dental, pharmacy, outreach, engagement, and health and recovery supports, complementary and alternative medicine, and prevention and wellness services.
Team-based care including morning huddles and weekly multidisciplinary team meetings, to ensure coordination of care for individuals with complex needs, that include the primary care provider, care facilitator or care manager, psychiatric nurse practitioner, behavioral health clinician, clinical supervisor, associate director, and director.
Strong commitment to patient outreach, education, and engagement as evidenced by the health center's Community Engagement Team led by a dedicated Director of Health Center Community Engagement and Community Health Outreach Workers who provide outreach, education, and assistance in enrollment in entitlement programs.
Commitment to culturally competent care, recognizing that culture is not limited to race/ethnicity, but also includes gender and gender identity, age, religion and spirituality, sexual orientation, physical or mental health status, linguistic proficiency, socioeconomic status, immigrant status, refugee status, and disability status. Each health center care team includes at least one member who is bilingual, fully fluent in English and Spanish.
Wheeler's on-site pharmacy in partnership with Genoa, a QoL Healthcare Company (Genoa Healthcare of Connecticut, LLC), improves care coordination and removes barriers to receiving prescriptions.
Wheeler clinicians and providers recognize that many of their patients have primary substance abuse and mental health diagnoses. Co-occurring disorders are the expectation, not the exception and Wheeler's full continuum of care including engagement, screening, assessment, treatment, rehabilitation, discharge planning, and continuing care, was designed for individuals who have co-occurring disorders.
Medication Assisted Treatment (MAT) and MAT peer supports are available to engage and assist individuals who have alcohol and opioid use disorders. Wheeler has expanded its capacity to provide MAT in response to the opioid crisis in Connecticut.
We offer a wide range of evidence-based interventions in all facets of care, and continuously seek partnerships and grant opportunities to explore and develop innovation and expanded resources to offer our patients
Commitment to Evidence-Based Treatment
Throughout Wheeler's Diverse Service Array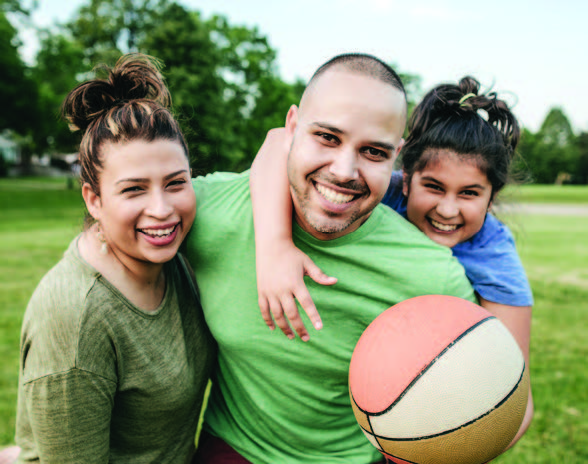 Wheeler continuously seeks new opportunities for expanded partnerships and to develop innovation and expand resources to offer patients. The agency is committed to providing innovative programming and evidence-based practices with model integrity across all facets of care. All staff participate in model-specific training and certification and receive supervision and consultation to ensure full adherence to the models they utilize. Wheeler's array of evidence-based practices spans services for children, adults, and families and includes outpatient, intensive outpatient, and in-home models of care including:
Adult
Cognitive Behavioral Therapy
Dialectical Behavior Therapy (DBT)
Eye Movement Desensitization and Reprocessing (EMDR)
Hazelden Co-Occurring Disorders Program
Healing Trauma
Illness Management and Recovery
Medication Assisted Treatment
Motivational Interviewing (MI) / Motivational Enhancement Techniques
Seeking Safety
Twelve-Step Facilitation Therapy
Child and Family
Child First
Cognitive Behavioral Intervention for Trauma in Schools (CBITS) and Bounce Back
Dialectical Behavior Therapy (DBT)
Intensive In-Home Child and Adolescent Psychiatric Services (IICAPS)
MATCH-ADTC
Multidimensional Family Therapy
Mustisystemic Therapy (MST)
MST Building Stronger Families
MST Intimate Partner Violence
MST Problem Sexual Behavior
Trauma-Focused Cognitive Behavior Therapy

Our Locations and Services
Wheeler serves individuals and families throughout Connecticut and operates out of over 30 sites including its licensed health and wellness center and outpatient service sites, full-time special education Northwest Village School, an array of specialized congregate care programs for children and adults, and an array of offices housing staff for therapeutic foster care, and home and community-based intervention programs serving clients with diverse needs across the lifespan. The health and wellness centers provide care to underserved populations including individuals who are uninsured or underinsured. Between 70 and 85% of health center patients at each site are under 200% of the federal poverty level guidelines. Across Wheeler's health center service area, 51% of the low-income population did not receive care from a health center demonstrating significant community need for services. Wheeler offers a sliding fee scale to adjust costs based on a patient's ability to pay and no patient is denied health care services due to their inability to pay for services.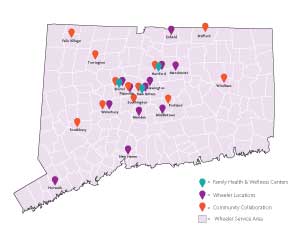 Hartford Family Health & Wellness Center
Services include: Adult and pediatric primary care, women's health, mental health and substance abuse recovery services for all ages, Medication Assisted Treatment (MAT) for alcohol and opioid use, psychiatry, dental care, nutrition services, care management, chronic disease management, laboratory services, prevention, health promotion, and wellness, and alternative and complementary medicine including acupuncture, chiropractic, yoga and mindfulness.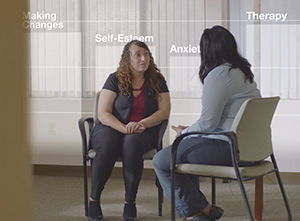 Programs co-located at health center site: adult behavioral health services for individuals referred by the courts, domestic violence intervention groups, gambling treatment groups, care coordination services, and mobile crisis and in-home family intervention services for children and adolescents.
New Britain Family Health & Wellness Center
Services include: Primary care for adults, women's health, mental health and substance misuse recovery services for adults, Medication Assisted Treatment (MAT) for alcohol and opioid use, psychiatry, nutrition services, care management, chronic disease management, laboratory services, prevention, health promotion, and wellness.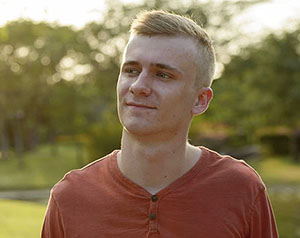 Programs co-located at health center site: adult behavioral health services for individuals referred by the courts, Alternative in the Community program for court-involved individuals, domestic violence intervention groups, and intervention and education programs, and the Senior Outreach and Engagement Program.
Bristol Family Health & Wellness Center
Services include: Primary care for all ages, women's health, mental health and substance abuse recovery services for all ages, Medication Assisted Treatment (MAT) for alcohol and opioid use, psychiatry, care management, chronic disease management, laboratory services, prevention, health promotion, and wellness.
Waterbury Family Health & Wellness Center
Services include: Primary care for all ages, women's health, mental health and substance abuse recovery services for all ages, Medication Assisted Treatment (MAT) for alcohol and opioid use, psychiatry, care management, chronic disease management, laboratory services, prevention, health promotion, and wellness.
Integrated Healthcare Psychology Internship
Aim
To develop psychologists with advanced competencies to promote whole person health and wellbeing in both primary care and behavioral health settings as team members, consultants and through direct service to individuals and families across the lifespan.
Internship Overview
Interns will be assigned to a full year primary rotation providing behavioral health services in Wheeler's Susan Walkama Family Wellness Center in Hartford, CT. This federally qualified health center offers fully integrated, primary and behavioral health across the lifespan, as well as a wide array of ancillary engagement and health promotion services. Interns will also choose a minor rotation in one of several other innovative programs under Wheeler's comprehensive service continuum, school-based psychological evaluation services (most typical secondary rotation), school-based clinical services, early childhood intervention, autism evaluation services, one of our home-based family intervention programs, and many other potential rotations that may be developed to match interns' special interests. Secondary rotations assigned according to intern interests may be in one of our other sites, most located within 15 to 45 minutes from interns' primary rotation.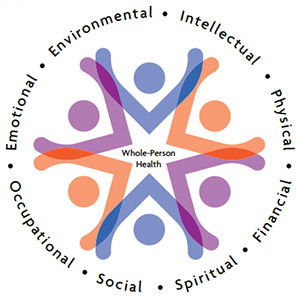 In their primary rotation in the Walkama Family Wellness Center, interns will be designated as Integrated Healthcare Psychology Interns (IHPIs). In this role, interns will function as behavioral health specialists within a fully integrated, multidisciplinary healthcare setting designed to promote whole person wellness. IHPIs will have the opportunity to develop rapid assessment, consultation, and brief intervention skills within the primary care context, working side by side and collaboratively with other health disciplines. The IHPI will play a primary role in engaging patients in following through with medical recommendations and with health-promoting activities by identifying and addressing behavioral health or interpersonal factors that impact patient follow-through. IHPIs also will provide behavioral health and substance misuse screenings to primary care patients as a way of promoting early detection of potential concerns, and offering preventative education, brief intervention and/or referral to specialty care or connection to supportive resources and services.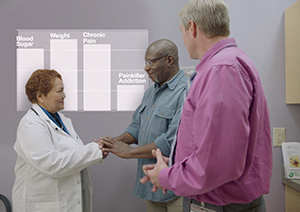 In addition to this consultative role within the primary care context, interns will provide a full range of traditional behavioral health assessment and intervention services, treatment for substance misuse and dual diagnosis, and participate in training and supervision in a range of evidence-based and research supported therapeutic interventions and modalities as part of the primary rotation at the Wheeler Health and Wellness Center.
During their primary rotation, interns will advance their skills in the following areas:
Effective participation in multidisciplinary huddles
Providing behavioral health consultation to other healthcare professionals and ongoing collaboration to promote optimal patient outcomes
Behavioral health and substance misuse screening and comprehensive biopsychosocial assessment and diagnosis
Collaborative treatment planning with clients and other healthcare providers
Individual, group, couples and family therapy to address a wide range of psychiatric, substance use and dual diagnosis treatment needs, with training in evidence-based and other research-supported interventions (including cognitive behavioral therapy, solution-focused therapy, Hazelden model for dual diagnosis, motivational interviewing, Dialectical Behavior Therapy, Healing Trauma and others).
Facilitation of groups related to health (e.g. smoking cessation, weight management, stress reduction, pain management, etc.)
Opportunity to develop a research question and conduct data review to measure patient outcomes, and program effectiveness or to examine or identify a population health need
Intern Schedule, Supervision, and Caseload Expectations
The Wheeler internship program is a full-time, 40 hour per week, 12-month placement. Throughout the year, interns will receive a minimum of two hours of individual supervision and two hours of group supervision provided by licensed psychologists weekly, as well as participate in weekly didactic seminars. In addition, interns will have full access to Wheeler's subscription to the Relias online learning library, an e-learning environment designed to support the training and continuing education needs of behavioral health and human service organizations. The Relias system includes electronic enrollment and tracking of online trainings, webinars, and live trainings. Interns can access the web-based system from anywhere, 24/7.
In their primary rotation as IHPIs, the typical weekly direct service load will be assignment to the "medical floor" for rapid consultation, screening and brief intervention for medical patients 10-12 hours, and to the behavioral health wing to conduct 1-2 behavioral health outpatient clinic intakes and provide 6-8 therapy sessions per week. An additional 6-8 hour secondary rotation will provide interns with additional clinical training within a diverse context or with a different target population, and will be developed collaboratively based on the intern's specific interests. Potential secondary rotations include: conducting comprehensive psychological evaluations with children and adolescents in our clinical day school program (most common secondary rotation), crisis response, working with justice-involved clients, or early childhood assessment and intervention. All secondary rotations will be overseen by a licensed clinical psychologist or the Psychology Internship Training Director, but may include direct supervision by a licensed clinical social worker, marriage and family therapist, or professional counselor, depending on the particular program assignment selected by the intern. Through their primary and secondary clinical assignment, interns ramp up to provide 16 to 24 hours of direct face to face client contact per week.
Interns receive two hours of individual supervision per week in their primary rotation in the Health and Wellness Center provided by two licensed psychologists who are on-site full time. They also have ample opportunity to shadow their supervisors providing behavioral health consultation to patients and to medical staff, as well as to be observed directly throughout the training year. Interns also participate fully in staff meetings, team huddles, multi-disciplinary team case consultations and any other staff activities at the Health and Wellness Center, as well as some training opportunities offered to staff and practicum and internship students from other disciplines. A minimum of two hours of group supervision and weekly didactic seminars are provided throughout the year. A core focus of the seminars and group supervision are to develop consultative and intervention skills within a primary care context and to expand knowledge of a wide range of psychological assessment and intervention skills across the lifespan. The specific schedule of group supervision and training seminars is provided at the beginning of the internship year, based on secondary rotation assignment(s)' supervision and training needs, and to compliment the training and group supervision for Integrated Healthcare. In addition to a licensed psychologist on site at all times that interns, as well are scheduled in their primary rotation, and access to the licensed site Director of Behavioral Health. In addition to a licensed psychologist on site at all times that interns are scheduled in their primary rotation, and a licensed supervisor on site for any secondary rotation, they also have phone access to back up licensed supervisors and to the Director of Psychology Internship Training at all times. For the secondary rotation completing psychological evaluations, the supervisor is a full-time licensed psychologist on site when interns are scheduled, with back up by the licensed psychologist Director of Cinical Services to the Wheeler's Northwest Village School, also on-site full time.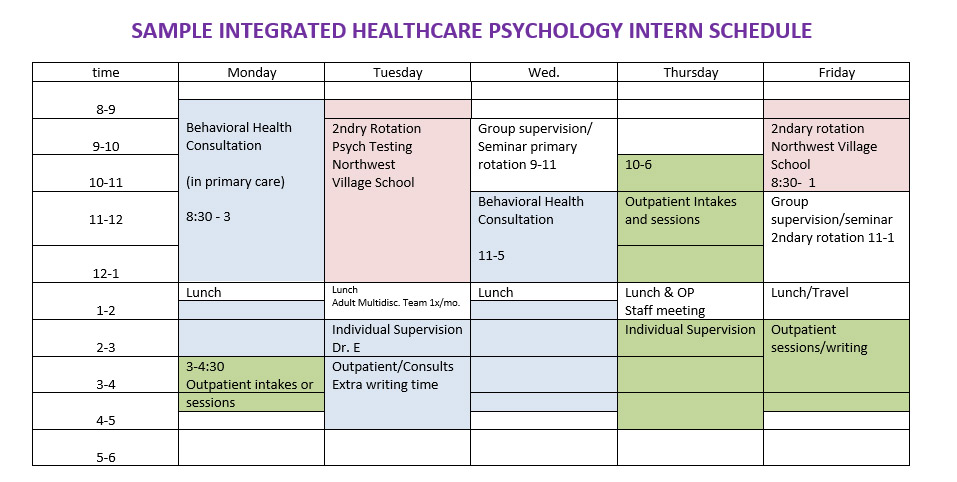 Our Approach to Training and Professional Development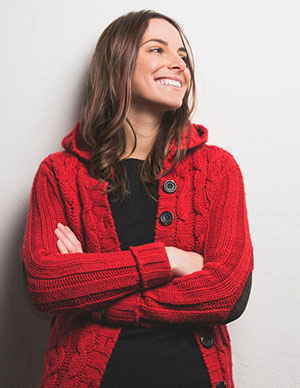 Wheeler enjoys an outstanding reputation as a leader in workforce development and the training of graduate students and emerging professionals of multiple behavioral health and primary care disciplines. Not only does Wheeler provide training and supervision to 30–35 interns/practicum students of multiple behavioral health and primary care disciplines each year, Wheeler also partners with local graduate training programs to shape course content to promote workforce readiness for evidence-based practice (Cannata & Hoge, 2012; https:// www.wheelerclinic.org/workforce-development-evidence-based­practices/workforce-development). The Wheeler Integrated Healthcare Psychology Internship is based on the premise that effective development of clinicians requires specialized training and ongoing supervision in effective implementation of empirically supported approaches to assessment and intervention. Wheeler's supervision of interns will include attention to four functions of supervision that are identified by Hoge and colleagues (e.g. Hoge, Migdole, Farkas, Ponce & Hunnicutt, 2011 and Hoge, Migdole, Cannata & Powell, 2014)) as essential to clinician development: training and consultation to promote quality of care to clients; administrative oversight of clinician performance; support of the clinician in managing the inherently stressful work of clinical practice; and attention to professional development. Wheeler's commitment to evidence-based practice and adherent implementation of these models with fidelity, offers interns an opportunity not only to learn research supported interventions, but also to expect ongoing attention to detailed feedback about their effective application and delivery of the specific tools of each specific model.
Interns will receive written feedback about their performance at six months and at the completion of their internship year. The evaluations review the intern's developing competencies in nine areas of psychology knowledge and practice:
Consultation and Interprofessional/Interdisciplinary Skills.
Intervention;
Assessment;
Communication & Interpersonal Skills;
Professional values, attitudes & behaviors;
Individual & Cultural Diversity;
Ethical & Legal Standards;
Research; and
Supervision.
Interns are supported in their role by being granted full access to Wheeler's technology and communication platforms, electronic health record, Relias online training system, and the resources of the Wheeler run Connecticut Clearinghouse for Information and psycho-educational resources on substance use and other behavioral health concerns. Interns are assigned a primary work station at the Hartford Health and Wellness Center, as well as specifically designated workspace in any secondary rotations. Interns are also issued a security-enhanced laptop and smartphone. Interns have on-site access to one of their assigned supervisors during their primary and secondary rotations, as well as on-site back-up to the supervisor by another licensed psychologist or other senior licensed behavioral health provider. The Director of Internship Training is also available by cell phone during the scheduled day and afterhours to provide back-up and support to the intern as needed.
Commitment to Training and Developing Psychologists
Wheeler employs clinical psychologists in a number of programs and at different levels of agency leadership. With a longstanding commitment to training psychology doctoral students in practicum placements, Wheeler has consistently been viewed locally as providing strong supervision, training and professional development for psychologists. The launching of the pre-doctoral Integrated Healthcare Psychology Internship is in recognition of the important role for professionals trained in clinical psychology in the fully integrated healthcare setting. Psychologists bring advanced training in assessment and diagnosis, as well as more in-depth training in theory and research about human behavior and emotions and the complexity and interaction of factors that determine emotional and physical health. The research and analytic skills that psychologists receive in their doctoral training programs are also important to continued advancement of effective clinical practice. As Wheeler continues to expand our service system to promote whole person wellness, the development of psychologists uniquely trained for integrated care and multidisciplinary, coordinated services is seen as a critical priority.
Some of the psychologists that will be involved in intern training:
Training Director and Lead Psychologist:
Elisabeth Cannata, Ph.D.
Vice President of Community-Based Family Services & Practice Innovation.
Dr. Cannata received her doctorate in 1991 from the University of Connecticut, and completed her internship at the Worchester Youth Guidance Center where she felt exceptionally lucky to develop advanced skills in structural and strategic family therapy. Dr. Cannata has been at Wheeler for 25 years and has extensive expertise in the area of adherent implementation of evidence-based treatments for youth and families, and has partnered with model developers in piloting and studying the effectiveness and transportability of model adaptations. Dr. Cannata is interested and invested in the areas of workforce development for EBP and for integration of primary and behavioral health care. She has co-authored several articles in these areas and developed a course on evidence-based in-home family treatment that is taught in graduate training programs throughout the region. Dr. Cannata has received a number of recognitions and appointments for her advocacy work to promote the system of care for children and families in Connecticut, including appointment by the Commissioner of the Connecticut Department of Children and Families (DCF) to tri-chair the legislatively mandated Connecticut Children's Behavioral Health Plan Implementation Advisory Board, and holds current appointments to the Connecticut Racial Justice Workgroup, Juvenile Justice Diversionary Workgroup; State and Regional Advisory Councils to DCF and the leadership team of the Child and Family Evidence-Based practice Consortium. In 2005 she received the Connecticut Psychological Association's Award for Contribution to the Health and Well-Being of Connecticut's Children.
As the Internship Training Director, Dr. Cannata oversees the selection of psychology interns and the annual development of the IHPI training and supervision schedule, and reviews all intern performance evaluations to monitor intern progress in developing expected competencies.Dr. Cannata provides a number of the didactic seminars throughout the year, participating at least once per month in training/group supervision meetings with interns, as well as offering clinical back up and consultation on professional development as needed.
Integrated Healthcare Primary Rotation Supervisors:
Adam Harrison, Psy.D.
Senior Integrated Healthcare Psychologist
Dr. Harrison received his Doctorate from the Chicago School of Professional Psychology in Chicago, IL in 2012. While Dr. Harrison was completing his degree, he had placements with gang-affiliated youth in a residential center, a Naval training base, and a non-profit cancer organization. His internship was at the Post Traumatic Stress Center in New Haven, CT. Dr. Harrison began working at Wheeler's Northwest Village School in 2012 as a psychological evaluator before accepting the role of admissions coordinator in 2014. In the summer of 2017, he transitioned to our New Britain Health and Wellness Center as a senior integrated health clinician providing behavioral health consultation and specialty services and serving as psychology practicum supervisor. Currently, Dr. Harrison is the Senior Integrated Behavioral Health Specialist working within the medical pod of Hartford's Family Health and Wellness Center working side-by-side with medical and other staff providing consultation, engaging and supporting patients in self-care and health promoting activities, and assisting in the identification of behavioral health and substance use concerns that require brief intervention or referral to specialty behavioral health treatment within the Center.
Alana Embriano, Psy.D.
Senior Integrated Healthcare Psychologist
Alana Embriano, Psy.D. is a Senior Integrated Healthcare Psychologist working within Wheeler's Hartford Family Health and Wellness Center, with a particular focus on identifying and engaging adolescents and young adults in treatment for substance use concerns. Dr. Embriano graduated with her doctorate in psychology from the Florida School of Professional Psychology in 2010. She completed her APA accredited internship in child psychology at MercyFirst, a residential treatment facility, serving youth with severe and persistent mental illness with an emphasis on trauma. She was also trained in juvenile justice evaluations, juvenile sexual offender and fire-setting risk assessments. Dr. Embriano has held several positions in a variety of settings as a licensed psychologist and during that time has worked closely with youth suffering from symptoms of chronic developmental trauma along with assisting individuals in managing non-suicidal self-injury, chronic suicidality, and the symptoms and challenges associated with Borderline Personality Disorder. Before coming to Wheeler, Dr. Embriano worked to develop Autism testing (using the ADOS-2) and other psychological evaluation services at an integrated specialty clinic for children and adults with intellectual and developmental disabilities. She is passionate about working with and advocating for LGBTQ+ community and has attended various related trainings and overseen the development of services aimed at improving LGBTQ+ youth experience in schools and in their communities. Dr. Embriano has six years of experience supervising and training psychology residents, doctoral interns and practicum students.
Psychological Evaluation Rotation Supervisor:
Cristine A. McNaney, Psy.D.
Associate Director of Evaluation and Biofeedback Services.
Dr. McNaney has been with Wheeler Clinic for 25 years. She did her first practicum placement at Wheeler Clinic's special education program, Northwest Village School working as a psychotherapist and completing psychological evaluations with children and adolescents with various types of learning, behavioral, and emotional problems. At the end of the year-long placement, she stayed on as a fee-for-service psychotherapist with Birth-to-Three and a psychological evaluator at Northwest Village School. She completed her internship at Fairfield Hills Hospital, a large state psychiatric facility for adults. There, she received valuable training in psychological and neuropsychological assessment as well as inpatient and community-based treatment of people with serious and chronic mental illness. Since completing her doctorate, Dr. McNaney has had extensive experience and training in the treatment and assessment of children, adolescents and young adults, and in supervising psychologists and psychology practicum students. She has pursued advanced training in multiple areas of interest including Level I and II training in Eye Movement Desensitization and Reprocessing (EMDR) to address trauma, post-graduate certification in neuropsychology through the Fielding Institute and certification to practice biofeedback. For many years Dr. McNaney has overseen Wheeler's Diagnostic Referral and Evaluation program that provides comprehensive, multidisciplinary, integrated evaluations for children and adults with complex behavioral and psychological presentation. Most recently, in response to her awareness of the significant need for autism-focused evaluations in order for children and adolescents with the diagnosis to access services, Dr. McNaney helped to develop Wheeler Clinic's Autism Spectrum Disorder Diagnostic Evaluation Program.
Other potential supervisors and psychology trainers from Wheeler psychology staff:
Genaro J. Adrián, Ph.D.
Clinical Coordinator for School-Based Clinical Services.
Dr. Adrián received his doctorate in 2005 from Seton Hall University. He completed his internship at the Village for Families and Children in Hartford CT where he continued to enhance his skills in trauma-informed treatment. Dr. Adrián has been at Wheeler Clinic's Northwest Village School for 15 years and has extensive expertise in the area of evidence-based treatments for children and adolescents. He has also partnered with other agency programs including Juvenile Justice Intermediate Evaluation, The Diagnostic Assessment Team, Hartford Collaborative Program Initiative and the Human Resources Agency grandparents initiative to complete evaluations and provide training and consultation that inform the lives of children and adolescents. In his current role, Dr. Adrián provides supervision and consultation to practicum students, post-doctoral psychology residents and Social workers as part of a large transdisciplinary team that serves high school students. Dr. Adrián is bicultural and bilingual in English and Spanish.
Sarah Schoonover, Psy.D.
Senior Psychological Evaluator for Wheeler's Northwest Village School (NVS).
Sarah Schoonover, Psy.D., Program Manager for Wheeler's Autism Evaluation Program. Dr. Schoonover received her doctorate in 2013 from the University of Hartford. She completed her internship at State University of New York's Upstate Medical Center where she focused on psychological assessment, the impact of trauma, and dialectical behavior therapy (DBT). She has been at Wheeler for five years, primarily completing psychological evaluations with children and adolescents with complex social, emotional, and behavioral needs, both in Wheeler's Northwest Village School and more recently as the manager of the Autism Evaluation Services. Sarah has experience conducting a weekly testing seminar and supervising practicum externs' assessment experience at Northwest Village School. She also trains new staff in Risking Connections, a trauma-informed, relational-based model for care. Dr. Schoonover has an interest in juvenile firesetting behavior, completing her dissertation on the connection between firesetting and conduct disorder and leading a grand rounds at the Albert J. Solnit Center on the topic.
Erin Hopkins, Psy.D.
School-Based Clinician.
Dr. Hopkins recently received her doctorate from Antioch University New England and is completing her postdoctoral training at Northwest Village School. She finished her internship at Youth Consultation Service's Institute for Infant and Preschool Mental Health where she focused on supporting caregivers in breaking the intergenerational transmission of trauma cycle. She was also fortunate to continue to develop her skills in play therapy and build upon her knowledge of attachment theory, which have been major areas of focus throughout her training. Dr. Hopkins has worked in both outpatient clinics and public schools. She enjoys working in schools where she can be available for a child during a tough day and have the opportunity to collaborate with the teachers and staff in a child's life. Dr. Hopkins wrote her dissertation on teachers' emotional self-regulation skills and their frequency of office discipline referrals. She is interested in how psychologists can provide better support for the many adults in a child's life as well as care for our own well-being.

Psychology Internship Stipend and Benefits
Interns will receive a stipend of $25,000, paid in bi-weekly installments.
Interns will be granted 15 days of time off for vacation, personal or sick time, in addition to eight holiday days when the clinic's outpatient services are closed.

Application Process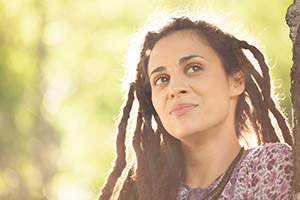 Wheeler is seeking two full time interns for the 2021–2022 training year. Applicants may submit their application following the directions on the APPIC website (www.appic.org) using the Applicant Portal and submit the following:
Completed AAPIC online application
Curriculum Vitae
An official transcript from the applicant's graduate training program
A sample psychological testing report
Three letters of recommendation (with preference for at least two from supervisors of clinical work)
Interviews for a select number of applicants will be conducted. While in-person interviews are encouraged, arrangements for web-based interviews may be arranged. This internship site agrees to abide by the APPIC policy that no person at this training facility will solicit, accept, or use any ranking-related information from any intern applicant.

Intern Applicant Requirements
Applicants should be from doctoral programs in Clinical or Counseling Psychology, have completed their comprehensive exams and be admitted for doctoral candidacy by the start of the internship, and have at least two completed years of practicum experience including both psychotherapy and psychological assessment, with at least one year focused on adults. Coursework and/or practical experience related to health psychology is highly desirable. Experience with racially and ethnically diverse populations is also preferred.
For any additional information, please contact:
Elisabeth Cannata, Ph.D.
Director of Internship Training
Email: ecannata@wheelerclinic.org
Phone: (860) 793-3547
---

Health, Recovery, and Growth at All Stages of Life
HEALTH
RECOVERY
GROWTH