Partnership and Innovation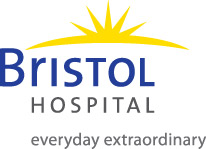 Wheeler's delivery of high-quality, integrated care is enhanced through strong partnerships with providers and community organizations across Connecticut.
Through an innovative collaboration with Bristol Hospital, the Wheeler Health & Wellness Center at 10 North Main Street, Bristol delivers a comprehensive continuum of accessible, integrated primary and behavioral care to people of all ages in Bristol and the surrounding communities.
Additionally, Wheeler provides behavioral health crisis services for children, adults and families through Bristol Hospital's Emergency Department from 8 am to midnight, seven days a week. Services include immediate intervention and facilitated connections to community services and resources, including primary and behavioral health care.
Wheeler and the Bristol and Plainville Public Schools have partnered to provide expanded access to health services for students. School-based health centers are open in Bristol at South Side School, Green Hills and West Bristol K-8 schools, as well as Chippens Hill Middle School. A new clinic also is open at Linden Street School in Plainville.

Innovative Care. Positive Change.
Wheeler is innovative. Our creativity and commitment to excellence result in programs and services that address the whole person, using models that are proven, positive and supported by research. Wheeler Centers of Excellence develop cutting-edge clinical innovation through evidence-based practices, offer world-class customer care, and provide easy access to treatment and recovery services that are culturally, gender-, and age-responsive. We partner with youth and families, achieving excellent outcomes and high customer satisfaction.