Hispanic Heritage Month Visibility Campaign: Luis Perez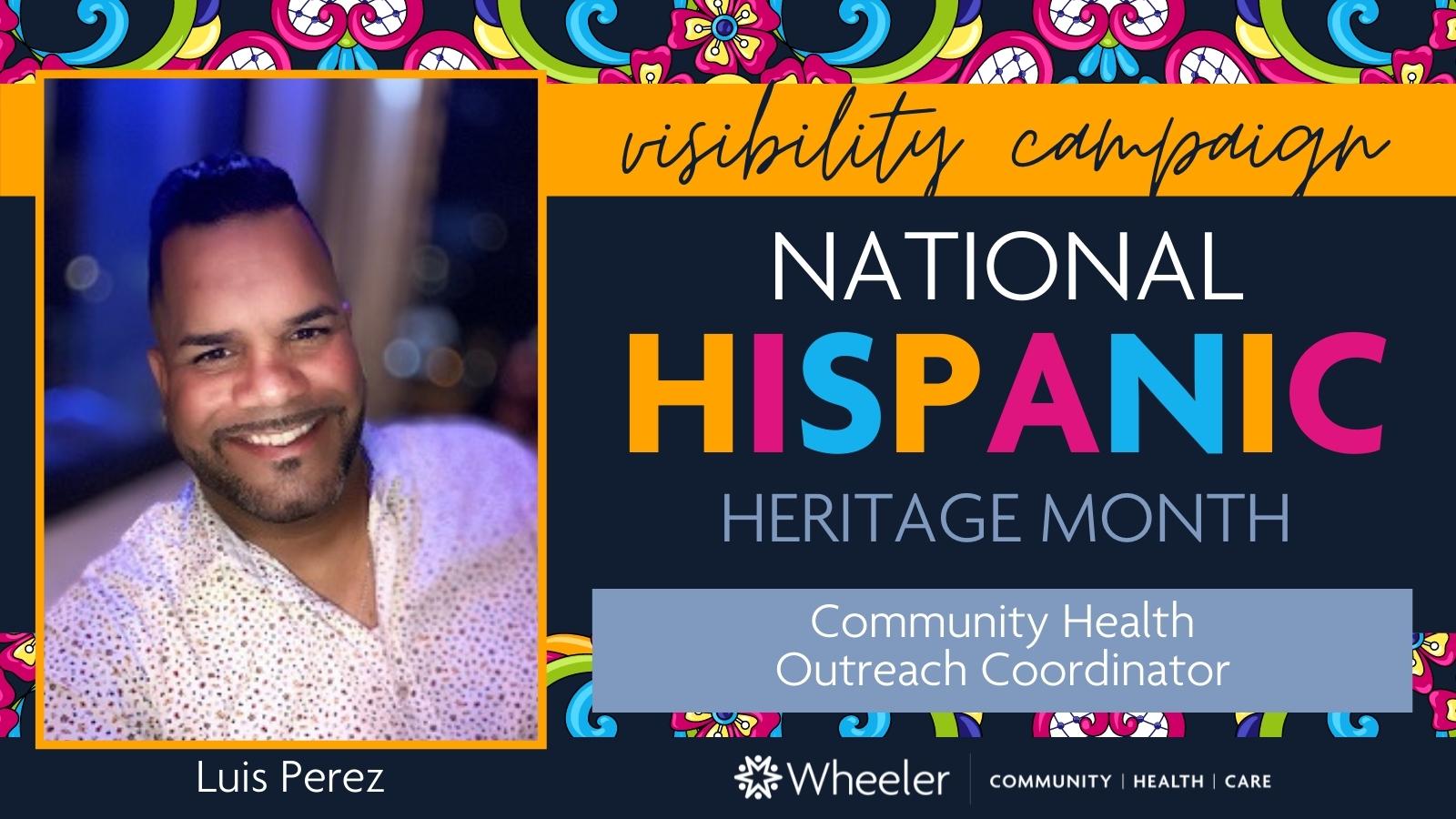 September 15-October 15 is Hispanic Heritage Month, an opportunity for us to continue our Visibility Campaign series and underscore our commitment to diversity, equity, and inclusion. This month we will increase highlight some of our Hispanic staff. Today's spotlight goes to Luis Perez.
Luis has been with Wheeler for two years now as a bilingual community health outreach worker. Prior to working for Wheeler, Luis worked in the human services field for eight years, specifically in group homes and day programs.
What steps should organizations such as Wheeler take to serve the Hispanic/Latino communities better? I believe there should be more bilingual providers for our patients who can connect them to better resources.
What are the most significant challenges that Hispanic and Latino communities are facing today? The most significant challenge I have seen is the barrier of not knowing the English language. Patients cannot accurately express what they want to say without a translator, and sometimes translators do not accurately translate what the patient means.
Thank you, Luis, for sharing today!