The COVID-19 Pandemic and Challenges for Young Professionals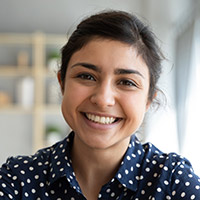 Authored by:
Dan Fallon, LPC, CEAP, program manager, Employee Assistance Programs (EAP)
Victoria Prestileo, LCSW, associate director, Community-based Services
For young professionals, the COVID-19 crisis is taking its toll in areas ranging from working remotely, to limited travel and social engagement, to worries about the safety of parents and other loved ones, and more. There are things that young professionals can do to manage these dynamic and challenging circumstances, which still may linger even as the state and country reopen.

Acknowledge the stress, which can begin by understanding some of the lesser-known physical symptoms like fatigue, headaches, or digestive issues.
Be self-aware, and look for signs that may indicate depression, such as a lack of creativity, detachment from family and friends, and a reduction in work productivity.
Connect with friends and family members. As we have discovered during this outbreak, there are many technological platforms to help make this possible, from Zoom to Skype.
Take care of yourself. Limit consumption of alcohol. Eat a healthy diet. Get a good night's sleep regularly. Seek professional mental health support, when needed.
Evaluate what's not working. This period has provided a unique opportunity for assessment of our lives. What's going well? What needs work? How satisfied are we in our relationships? Our professional roles? What needs to change?
Contact your company's EAP. Employee Assistance Programs (EAPs), offered through the workplace, provide behavioral health services to employees and their family members and offer consultative services to managers and supervisors to help address issues that affect their workforce. Inquire about whether your company has an EAP and consider engaging in services.
If you or your peers are stressed, anxious, or depressed and need additional support, contact Wheeler's Navigation Center at 888.793.3500. Telehealth services are available.